I have been drinking out of skull shaped glasses since 1st October as well, I frickin' love Hallowe'en. :)
I have just repinked my hair, really pleased with it. I've been sensible for the last year and went to Candice, my hair dresser, to get it bleached. I had some purple put in that faded to pink for a bit, been about 5 weeks, but I just wanted it all pink. I couldn't afford to get Candice to fix it, so I bought the stuff myself again.
I bleached my hair this evening for the first time in years, properly nostalgic for me. Nothing went wrong, thank god. I then put some conditioner in with the Atomic Pink and have this lush candy pink on the go. Will mess about with it in coming months and try out baby pink as well. Teehee.
http://twitgoo.com/1pgvh0
I have also been tottering about in my new shoes! Epic. I won Schuh's Facebook competition. You had to put a link on their FB page from their website of some shoes you loved and say why you loved them. They were announcing winners between 8am-8pm on September 30th. I won the first pair! So excited.
http://www.facebook.com/#!/photo.php?fbid=10150281957025203&set=o.76694436420
Had a small issue, the size 6 were too wee, so I went to their Brighton branch on Thursday and got the size 7, they're a bit too big at the back, gutted. But I await the arrival of some heel grips.
I've had a nice weekend. Insanely chilled out. We went to see
Scott Pilgrim vs the World
on Saturday - had to go to the matinee because it has been so long since the release. It made me feel like a total youngster again, I used to go to the matinee all the time with my mates on a Saturday. I did my usual clumsy thing and flicked Pepsi at James and I during the film and actually yelped. Dick.
We came home and played computer games and stuff. We were dicking about doing a Special Ops on MW2, awaiting a wave of Juggernauts, and he was firing away at nothing, with is sniper. I was getting annoyed and then he was like, "Look at this with your scope!" so I did, and he had shot the letters I L Y on to this stone pillar. Pshaw. It was so cute. See?
http://twitgoo.com/1pgdut
We also watched
Jonah Hex
last night, was a bit lame, but ok. I fell asleep in bits, but that could have been the beer/cider. We used our skull champagne type flutes to have some locally made alcoholic ginger beer, it was nice. I didn't like how Jonah Hex could whistle, even though he had a hole in the side of his face.
Today has been a bit of a write-off. J was hungover, I've had a wee sore head that I so couldn't shake, so we've been napping and doing things, like listing things on eBay, changing bed sheets.
I bought a flannelette sheet for the bed, it so reminds me of being wee. My Mum would put flannelette sheets on the bed for me in the winter. :) New bedcovers and new jammies make me happy.
I am going to a fancy wedding reception on Friday, Ollie in my work is getting hitched. Have a posh frock and everything, getting my hair put up. My whole outfit apart from my pants and bra are from eBay. I love my dress though, it was £11. Will try to get some nice pictures. :)
On Saturday, I'm going with Candice and her mate to a Twilight all nighter in the Duke of York's - it's literally down the hill from the house, so I can crawl back to bed quickly, yay. I am wearing my Twilight vest. That's right, I made a vest. I love it. Has some sort of Forks thing on it, so it's not totally, ZOMG! EDWARD!!! Haha.
Not long until the zombie walk! I'm so excited. I hope I don't wreck my poodle skirt and that it doesn't rain. That'll be followed by a week off of work with J and his mate Ritchie, awesome.
Autumn and Winter are my favourite times of the year. I love the brisk walks to work, when the air is so chilly it hurts your nose. I love wrapping up warm and wearing all of my scarves and hats. And I love coming home and being all cosy with many a casserole on the go.
Current Location:

LR

Current Mood:

content


2. Comment here with your answers and repost the questionnaire on your own journal.

01) Are you currently in a serious relationship?
02) What was your dream growing up?
03) What talent do you wish you had?
04) If I bought you a drink what would it be?
05) Favourite vegetable?
06) What was the last book you read?
07) What zodiac sign are you?
08) Any Tattoos and/or Piercings? Explain where.
09) Worst Habit?
10) If you saw me walking down the street would you offer me a ride?
11) What is your favourite sport?
12) Do you have a Pessimistic or Optimistic attitude?
13) What would you do if you were stuck in an elevator with me?
14) Worst thing to ever happen to you?
15) Tell me one weird fact about you.
16) Do you have any pets?
17) What if I showed up at your house unexpectedly?
18) What was your first impression of me?
19) Do you think clowns are cute or scary?
20) If you could change one thing about how you look, what would it be?
21) Would you be my crime partner or my conscience?
22) What colour eyes do you have?
23) Ever been arrested?
24) Bottle or can soda?
25) If you won £10,000 today, what would you do with it?
26) What's your favourite place to hang out at?
27) Do you believe in ghosts?
28) Favourite thing to do in your spare time?
29) Do you swear a lot?
30) Biggest pet peeve?
31) In one word, how would you describe yourself?
32) Do you believe/appreciate romance?
33) Favourite and least favourite food?
34) Do you believe in God?
1. If you're on my friends list, I want to know 34 things about you. I don't care if we never talk, or if we already know everything about each other. Short and sweet or long and detailed, all is good.
Current Location:

LR

Current Mood:

chipper

Current Music:

Xbox
Current Location:

Work - ssshhh!

Current Mood:

cheerful

Current Music:

Typing officey noises.
Most of them are reduced! I love the New Look website.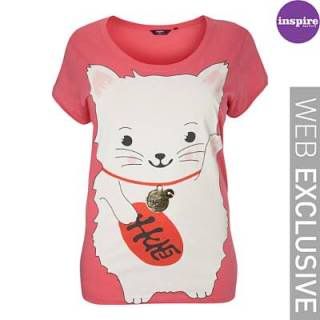 £5.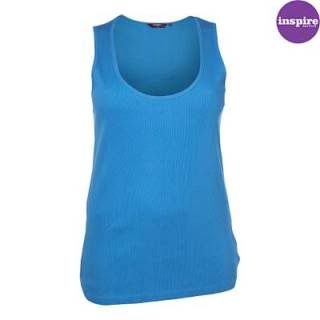 £5.
I like this one, but I'd need a red cardi to pull it off...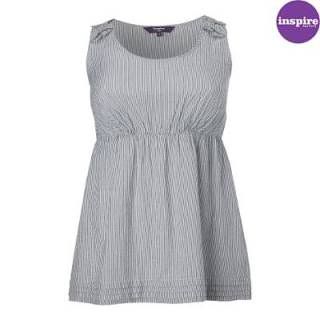 > £16.
I want to get this for Pride this weekend, but then, if I had my way, I'd wear a tutu as well, but I don't have anyone to do that with, so I'll probably not get this one.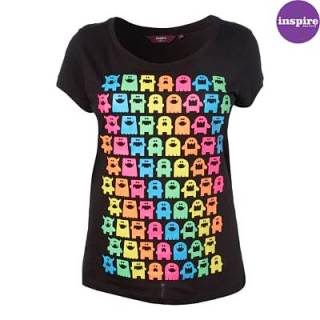 £8.
I also need a new pair of jeans and they have some online for £12, no' bad. Bootcut, too. I feel odd, breaking my boyfriend/wide fit ways, but I think it'll be good for going out and stuff. They have the same croppeds that I have now and they were only £15, I luff them. Nice colour. I like boyfriend fit jeans though.
And I want to get a pair of DCs again, I might scope out TK Maxx again.
I am getting my hair cut again and I want her to cut it in this one way, but I need to bring her in a photo, the fringe I have is too thin, so I'll see what she can do. I also really want to get a wee blonde bit in the front so that I can dye it, I don't feel like my old self, but I don't know, having such a little bit could mean I could dye it lots of colours instead of just one.
Am I too old?
To cheer myself up a wee bit.


Been watching the BBC news for about an hour.

What a shame.
I'm pretty stunned.
Current Location:

LR

Current Mood:

shocked

Current Music:

BBC news is on. :(


I know I want to improve on it, and I don't want to give up, so that's a good thing!

It has been hard, but I'm really pleased with myself.

I can run for 30 minutes without having a break or perishing, win.

I feel like I should pay Motley Crue some royalty money for Kickstart My Heart and Flo Rida the same for Right Round. No, really.

In other news, I have been living at work again, but today, for the first time in a genuinely long time, I feel like I accomplished something.

Jake gave us some 10p mixups today, too! It was ace. I discovered I squeeze jelly sweets before eating them, something I hadn't noticed until Chris laughed at me for doing it. You have to do that first! It's a ritual.

And James and I rescued a caterpillar pre-run this evening, he was all on the pavement and active not near any greens, so James put him on to a leaf and I fetched him a stick/not a fag end to get him on the leaf, so I helped.

The moon is pretty this evening, fat, even.

I love my new eBay arrivals - my Hello Kitty bag and my envelope wallet, so sweet.

I am reading 1984 for the first time and very much enjoying it.
Oh yeah, I so did.
Current Location:

LR

Current Mood:

bouncy


We went along the side of Preston Park, along London Road, to South Woodlands, and doubled back.

I think I had my first full on running euphoric moment, seriously, I almost laughed out loud, I was so happy.

I AM REALLY FUCKING PLEASED WITH MYSELF.

Two more sessions to go, one more 45 minuter, and then 30 minutes non stop and I'm done! I'm going to keep building it up.

We're going to watch some good tv and have our nice M&S meal (Dine for 2 for £10, check us out) - feeling classy.

LOVE TO ALL! Happy weekendings.
I just ran for 45 minutes, 3.3 miles, 5.4 kilometres all in, with two 2 minute intervals.
Current Location:

LR

Current Mood:

excited

Current Music:

Some film on ITVs about to start.
...there was this newsagents by my primary and nursery school that sold Kwenchy Kups, and I loved the kola flavour, and used to buy them for 8p and take them home to freeze and turn into a jubilee.
Current Location:

Work! Naughty.

Current Mood:

nostalgic

Current Music:

Typing and chatting.